The UNIPRO Studio is a free-standing studio system that offers a continuous background with up to three different set identities.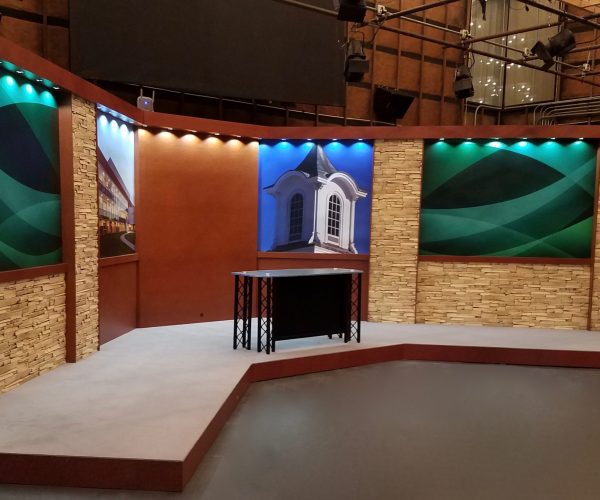 1 continuous background with 3 set identities
Riser system
UNIPRO desk system
Soffit lighting
Light columns
Monitors
Monitor mounts
Custom fabrication

The standard panels and columns that come with the UNIPRO studio can be customized with any of our finishes. If you are looking to customize the structure of the UNIPRO studio, we can help with that as well. please check out our custom fabrication page for more information.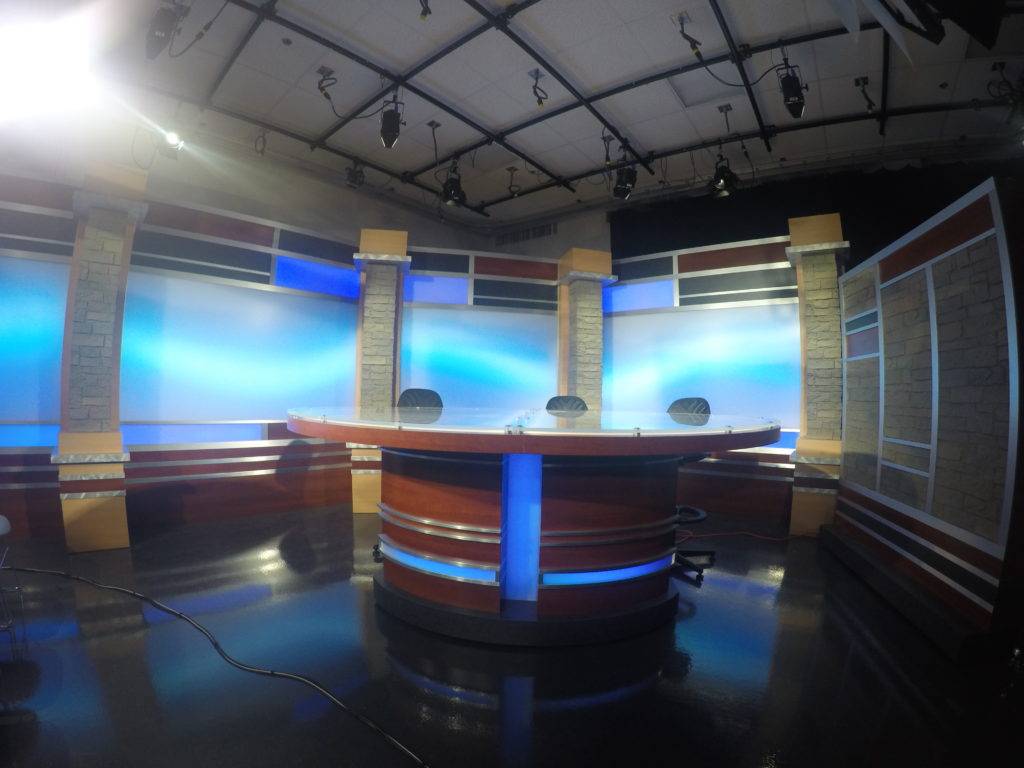 The cost of the UNIPRO studio is dependent on the custom finishes and other additions that you choose. Please contact us to discuss what you are considering and we can give you a more accurate quote.
Full 3 set stage, starting at $50,000