The Wall Column System is a free-standing curved backdrop that is truly modular. The panels can be customized in a variety of finishes to provide you with a dynamic set background.
 The UNISET 20′ Wall Column System is a fully modular free-standing curved wall system. Each module's base panel and columns are finished in high-pressure laminate (or a faux finish if you'd like), to complement your existing studio or UNISET desk system. Top sections are finished in Veltex material (Velcro compatible) of any color you'd like, to provide you with dynamic production background. The Veltex material is perfect for attaching medallions, logos, graphics, or anything you'd like to add for diversity to your set's background. Columns are removable, allowing for multiple unique show identities. Different finishes are available upon request for a nominal up-charge. Our Wall Column system ships on a wheeled storage cart allowing it to be moved between studios and is easily set and struck by existing studio staff.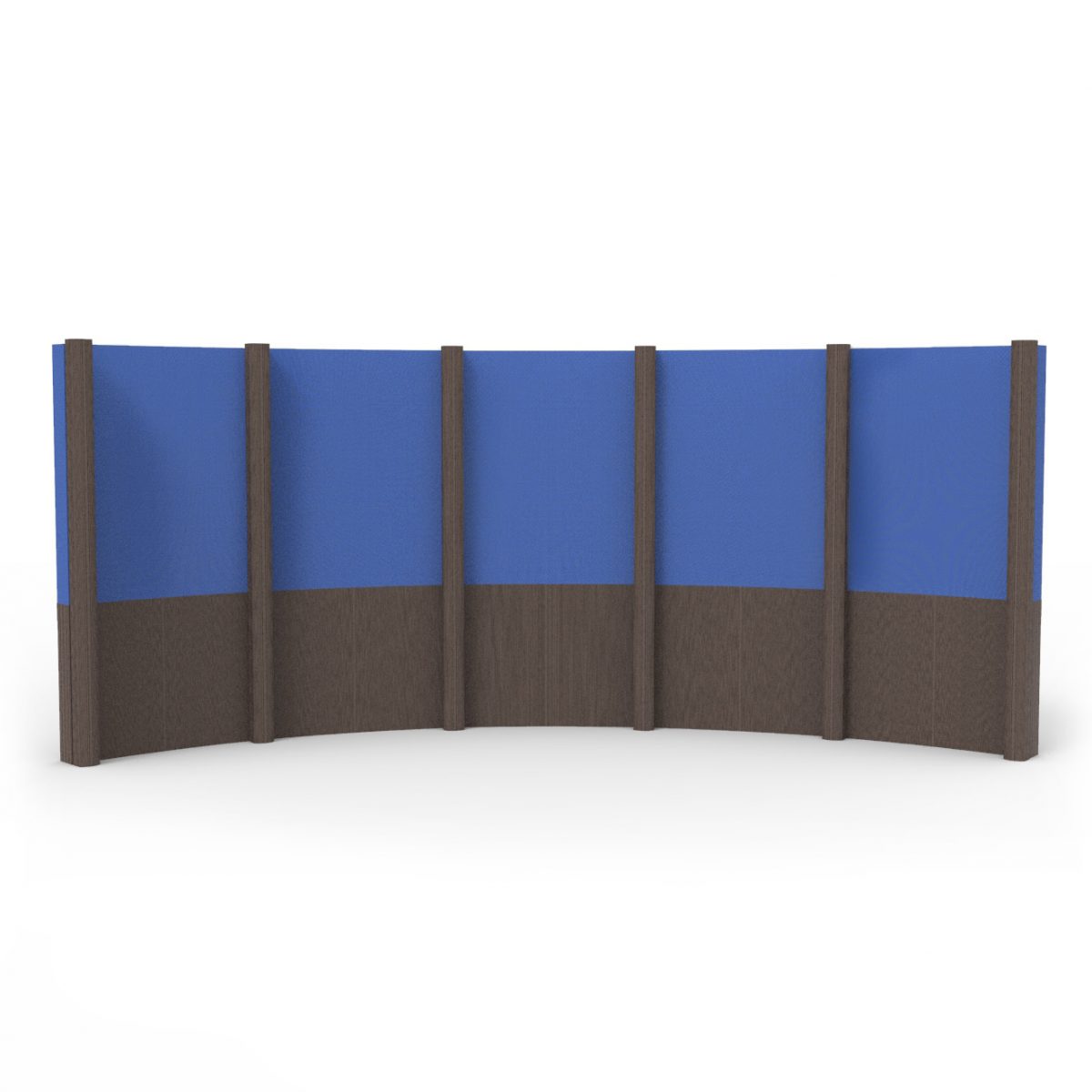 The standard wall column system is 20′ long and comes in 4 or 5 panel options. Contact us for questions about custom options. 

The wall column system comes in 8′ and 8'8″ height options. The taller option pairs perfectly with our riser system. 
The standard wall column system is traditionally finished with a high-pressure laminate on the lower section and the columns, and Veltex (a hook and . loop fabric) on the upper section. Click below to see our full list of finish options.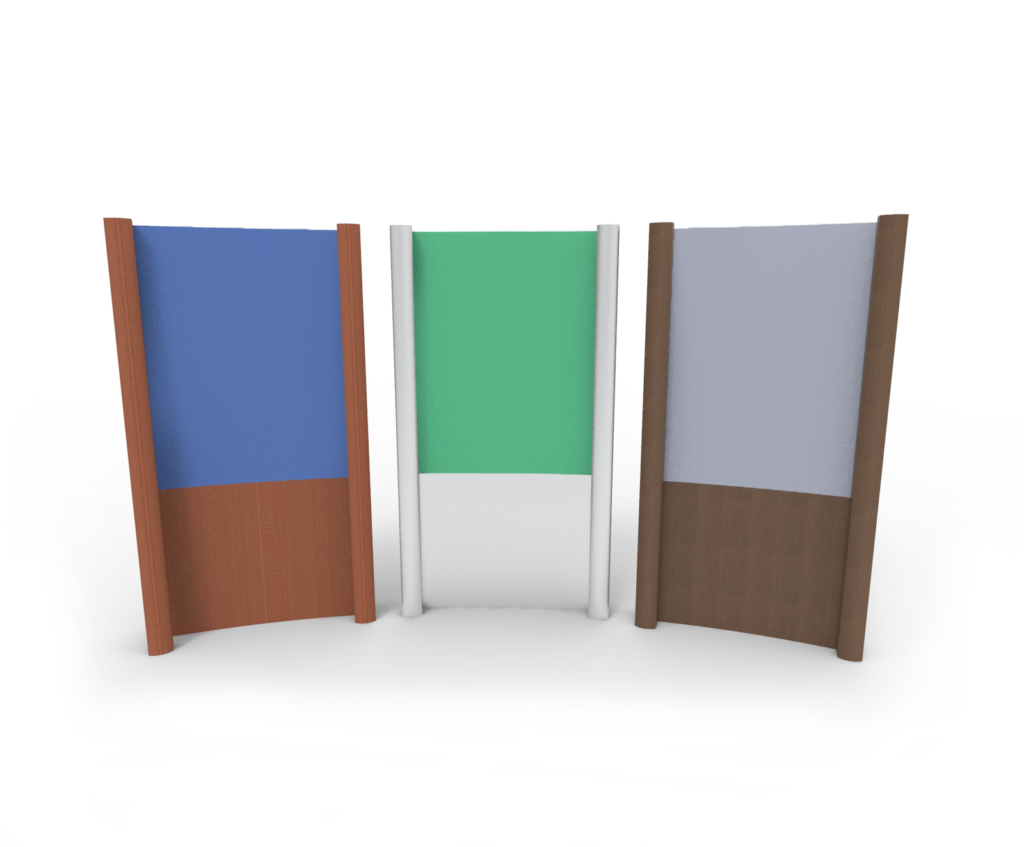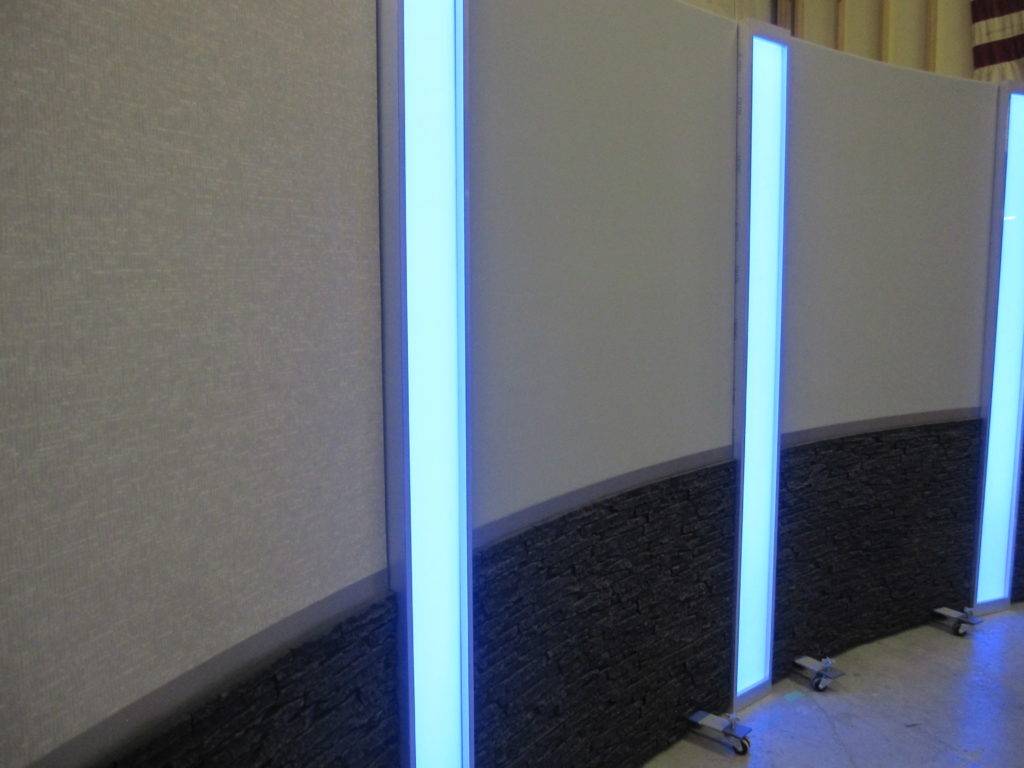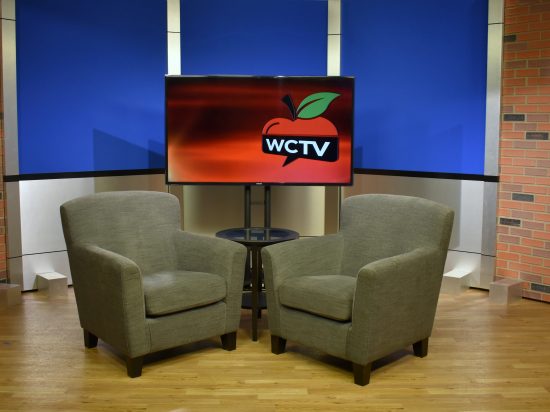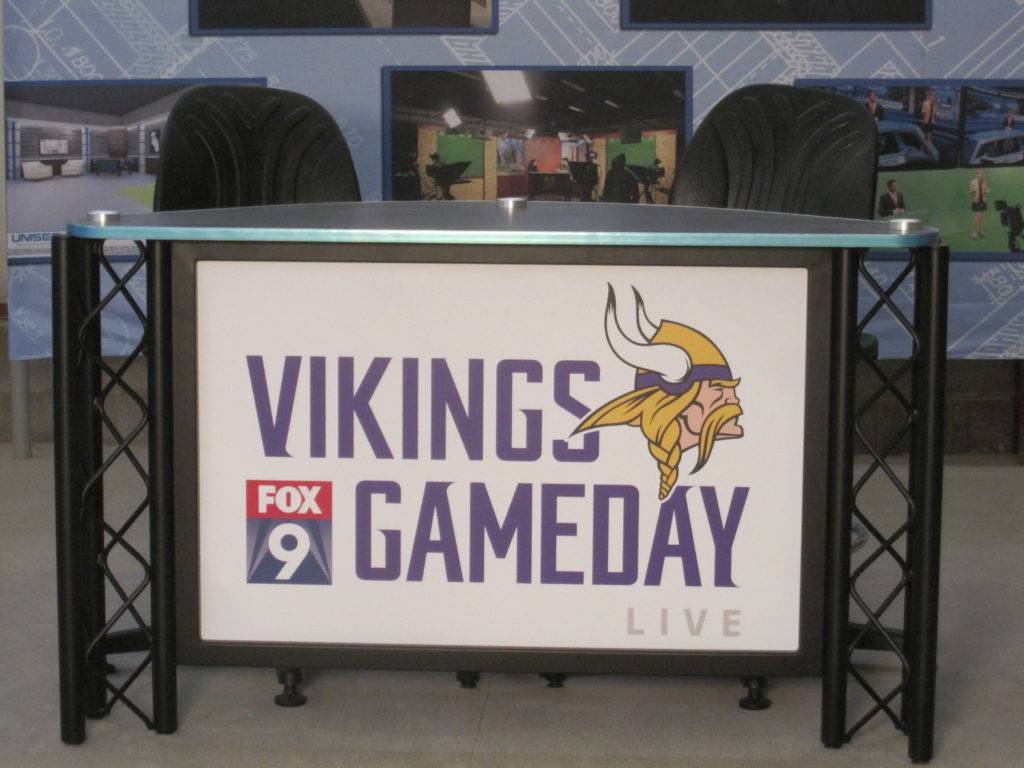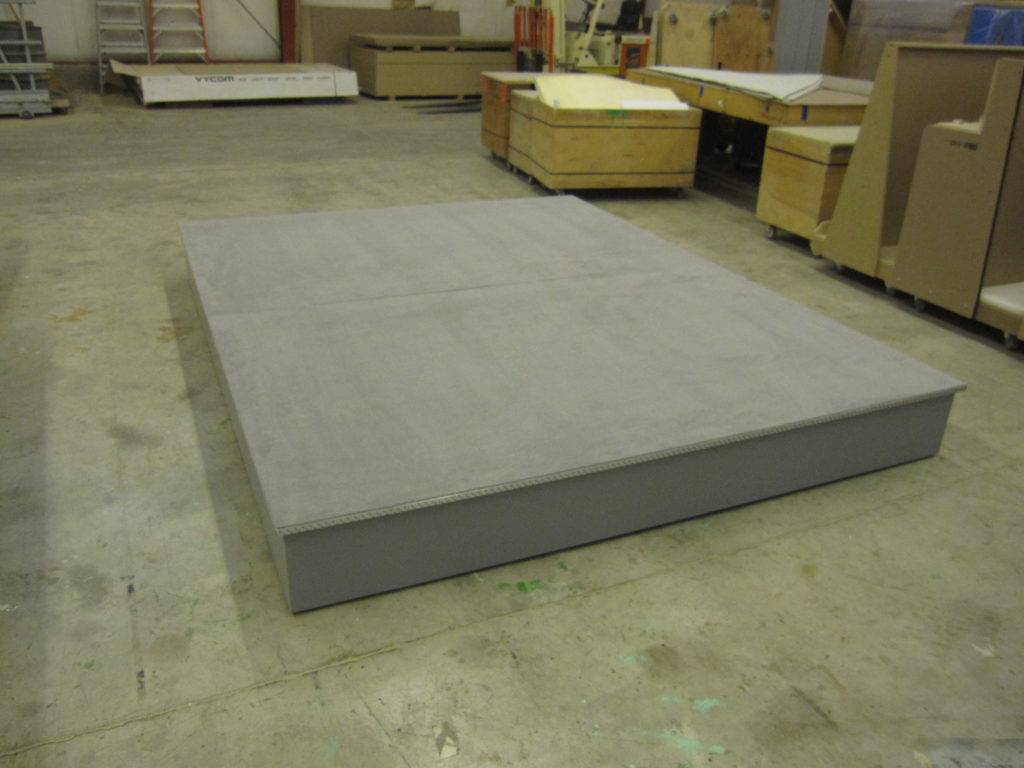 We offer a selection of set pieces that pair nicely with the wall column system to make a more customized set. Check out our Set Accessories page to see more options.