We offer a variety of columns that pair nicely with any of our set backgrounds. From our standard light box column to something that is completely custom, we are sure to have something that fits your needs.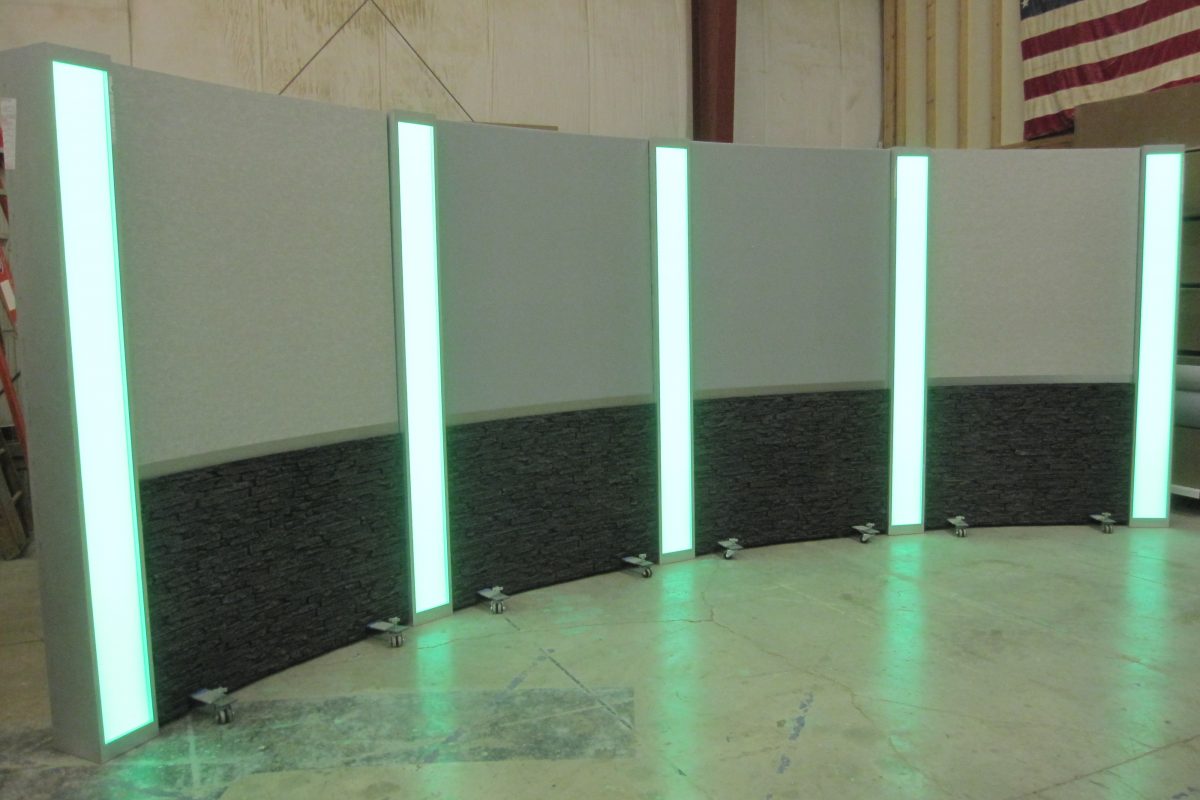 Our light box columns are the standard pairing options for most of our set backgrounds. They are free standing units at 10" square and 8' H that are finished in laminate and internally lit with RGBW LED lighting. Lighting is mounted behind white polycarb for a soft glow look.
These free standing columns at 2' W square and 8' tall are finished in laminate and faux stone, with RGBW LED lighting strips mounted in back to create a soft glowing effect.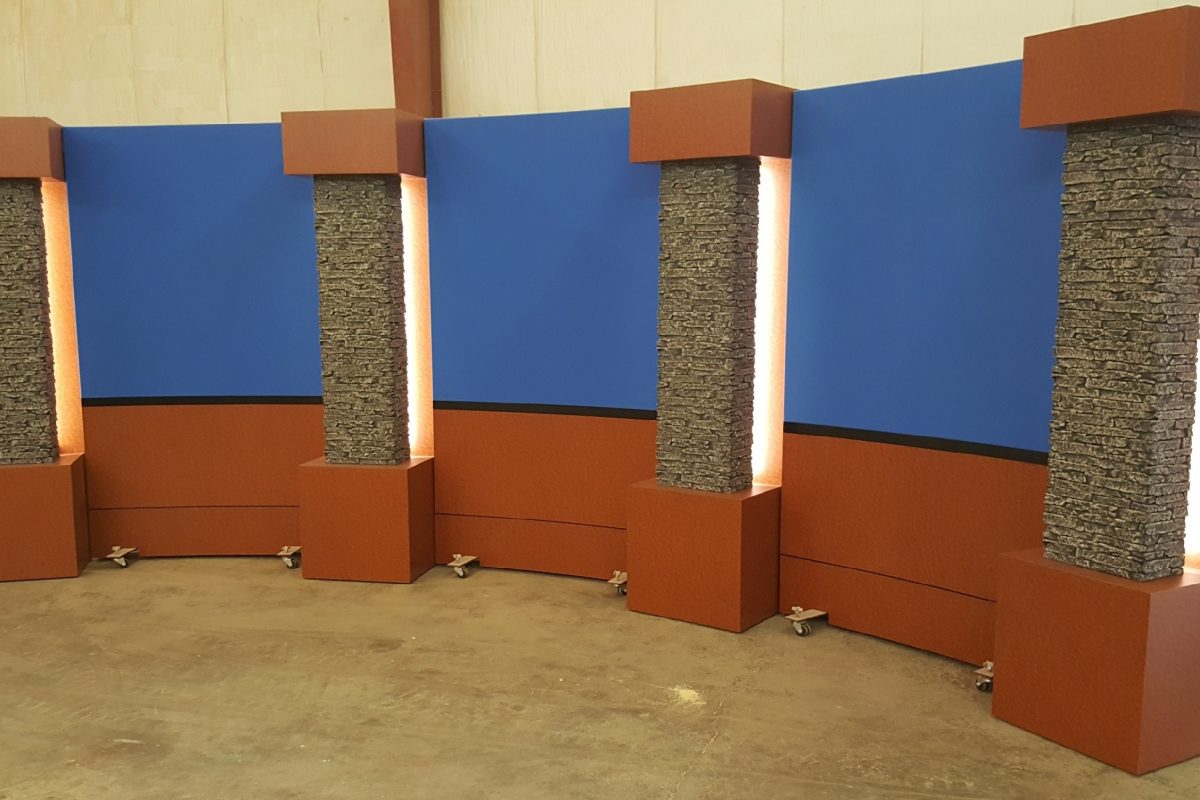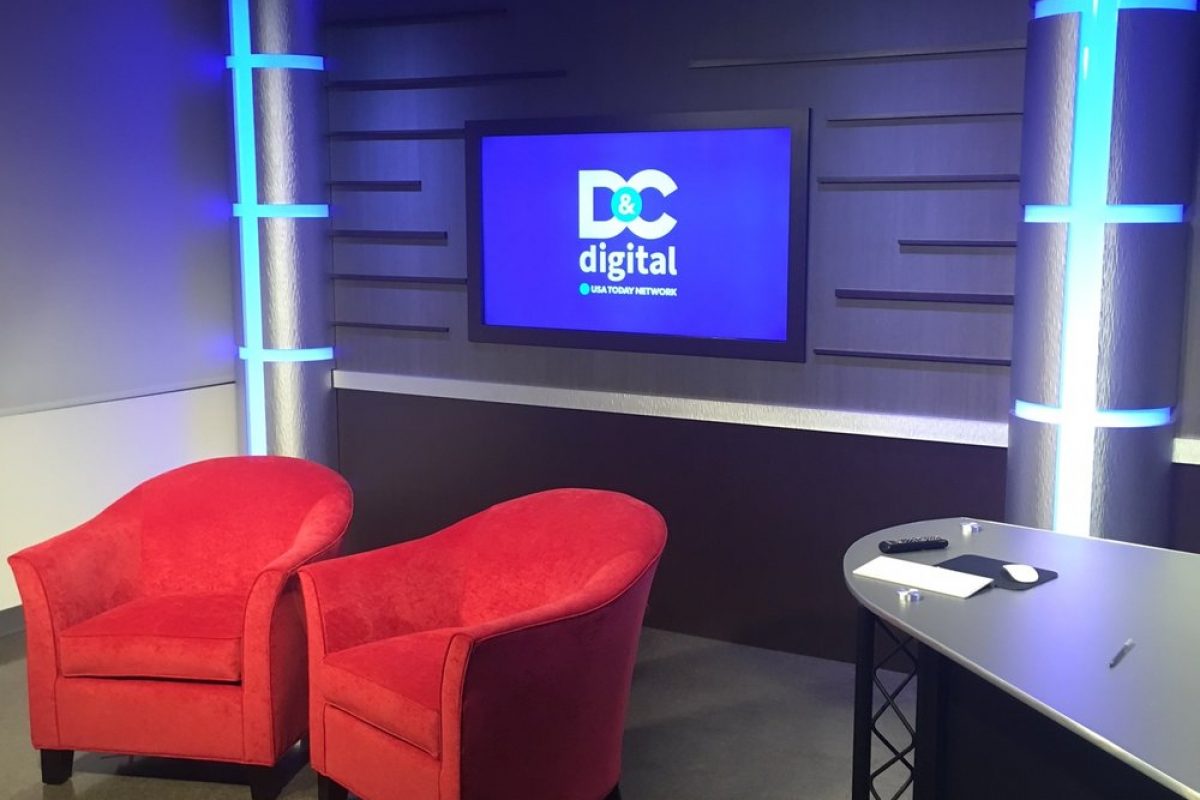 We can make custom columns that compliment any set background (new or existing). All of our columns are free standing with modular capability, and can be designed to work with any aesthetic.